I had these thoughts on my mind last night and decided I need to get them out into the world and see what others thought and express myself better.
I would definitely call myself frugal. I know that my friends and most of my family know I'm an avid Goodwill/Consignment shopper. I love DIY projects and finding the cheapest way to get anything done. But sometimes I'm so cheap that I don't even consider how my actions can affect others.
For example, the beginning of February was my best friend's birthday. She now lives out of town and we don't get calls in as often as I want and I know that I'm generally bad at keeping in touch. For her birthday,
I messaged her on Facebook
. The person I trusted to get me through everything in my wedding (as maid of honor), the person who made sure that my problems were fixed with chocolate and/or alcohol in college, someone I know I could call at anytime, and all I did was message her on Facebook. And she has always been so thoughtful about sending me gifts and things she think I would love for my Birthday (I am still using the amazing Candy Corn bath soap she gave me). So why was saving $$ to not even send a card ok??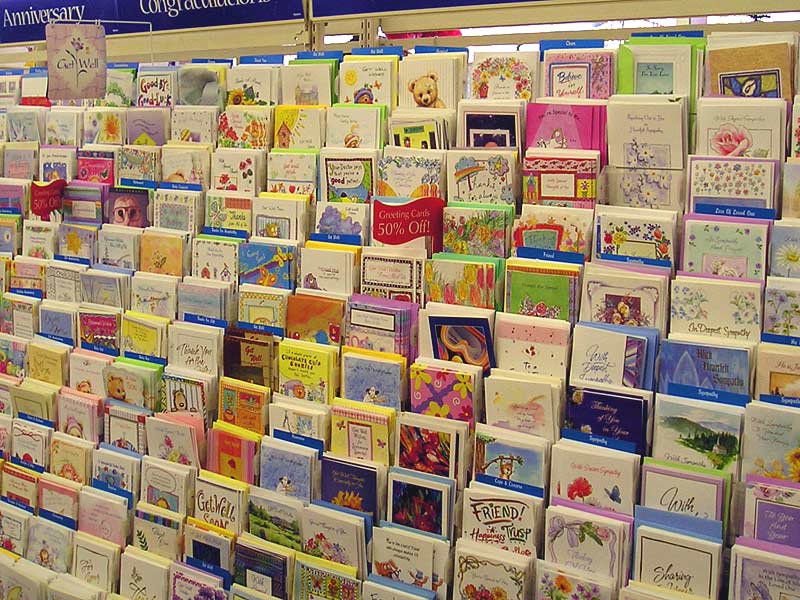 The reason I thought of this was because of two cards I sent yesterday and the many wonderful cards I've received to congratulate Isaac and I. A friend from church kindly let us use/gave us a stroller, baby bath, and lounger for our little girl. Such a blessing! I was determined to get a Thank you card out to her before the week was out. Also, my great-uncle's 90th birthday is on Friday and my mom had suggested that the family send him cards or call him as his wife recently passed away and he would probably enjoy getting some birthday wishes. I went to the Dollar Store (still being cheap, and just recently reading a blog that you should always buy your cards there) and picked out two cards. $1 per card wasn't that bad and better than the $4 cards at most places. But when I checked out, I found out they were
50¢ a piece
!! So plus the price of a stamp, I was spending about $1 to show someone how much I appreciated them and how much I cared.
I know that for my wedding, I was horrible about getting my thank you's out. It took me almost 8 months! I really did appreciate all the presents, I just didn't realize how much waiting seemed to show otherwise. I was really embarrassed too when my cousin-in-law got her thank you's out before I did and was married 3 months after me!
So here are my plans for change:
Be sure to send thank yous, and quickly!
If can't send a thank you, give them a call at least (I don't like talking on the phone much, but it is worth it for the amazing support I've been receiving)
At least send a birthday card! (I know how much I love getting them, why don't I send them?)
Remember that even small gifts/messages can mean a lot
So sorry to all those with late or no thank yous, missed birthday cards/presents, unmentioned thank yous for birthday cards and congrats cards.
I'm so glad to be surrounded by wonderful people in my life and I love you all!!
So while I may still try to be frugal (don't expect the $4 cards very often), I know that I need to do better at expressing my appreciation and love.
Anyone else have epiphanies on a random Wednesday night?