One of my oldest friends, Katie, got married in August. She and I have been friends forever, since we both
started clogging so many years ago. After both of us leaving clogging, we have kept in touch randomly, mostly when a new movie premiere comes out (like Harry Potter or Twilight). She was a bridesmaid in my wedding and I was a bridesmaid in hers.
Katie and I have also share a love of books. She'll recommend one to me and in turn I'll recommend one to her. The last book I recommended to her was Twilight and she loved it!! She is fanatical about anything Twilight related (she has lots of the jewelry and clothes from the movies and paraphernalia)
.
When the latest movie trailer came out for Breaking Dawn, it had a glimpse of a beautiful hair comb that Bella wears and of course, Katie wanted it. She told me that she searched and searched the internet for it and couldn't find anything.
There is a very detailed description in the book of the hair comb.
"'Something old, too. They were your Grandma Swan's,' Charlie added. 'We had a jeweler replace the paste stones with sapphires.' Inside the box were two heavy silver hair combs. Dark blue sapphires were clustered into intricate floral shapes atop the teeth." —Breaking Dawn by Stephenie Meyer
So after doing a lot of searching on my own and finding similar but not perfect combs, I decided that I could make it for her. After all, I had made my own jewelry and the jewelry of my bridesmaids for my own wedding.
I spent several weeks looking for the perfect pieces to add together to make the hair comb, I finally started
working on it. I found a simple rhinestone bracelet that I took apart, the metal to hold the backing from earring hoops, the flowers from some decorative bobby pins, and some sapphires to replace the flowers. I also used a soldering gun, which I already had to attach everything together. I actually made several tries at it, but eventually (maybe the day before the wedding...) I figured it out.
And it turned out beautifully! And the best part, Katie loved it! She gushed over it and was so excited, and I was so happy that I could make her day so perfect.
Congrats Katie and Michael! I wish you all the best for your marriage!!
Updated: I'm also going to sell custom hair combs like this one on Etsy.
http://www.etsy.com/listing/81235931/bellas-hair-comb
Today's Creative Blog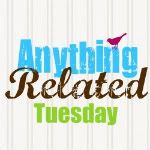 Just a Girl